Evergreen Court, Amesbury
New Homes in Salisbury (Evergreen Court, Amesbury)
A selection of brand new one and two bedroom apartments for the over 55's who have care requirements.
The properties are being sold on a part ownership basis where a 75% or 50% share can be purchased. The full market value of the apartments is £215,000 for a one bedroom and £265,000 for a two bedroom apartment. Evergreen Court comprises 60 apartments; 40 two bedroom and 20 one bedroom.
Specification for each Apartment consists of:
Kitchen: • Fully fitted kitchen • Integrated hob • Wall mounted oven • Space for washing machine/dishwasher and fridge freezer
Bathroom: • Designed as a wet room • Height adjustable shower fitted with grab rail • Toilet and sink • Mirror • Shaving light and socket • Rail for shower curtain
One Bedrooms Lounge Outdoor space: • Every apartment has designated outdoor space with either a balcony or patio depending on the location of the property.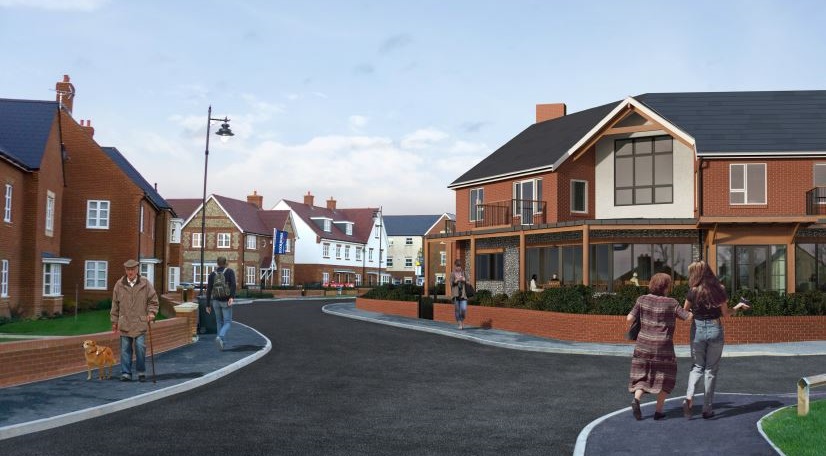 All rooms have plug sockets placed above normal floor levels for easy access. Each apartment has the ability to grant visitor's access at the front door without having to leave your apartment through an intercom system. Every apartment has a pull cord system to inform the care staff should you require their assistance. A CCTV system is also placed at several points around the building ensuring residents and visitors safety is paramount.