Award-Winning Services to help you Let your Property
The information below gives an overview of what 'All-Inclusive' Fully Managed options provide.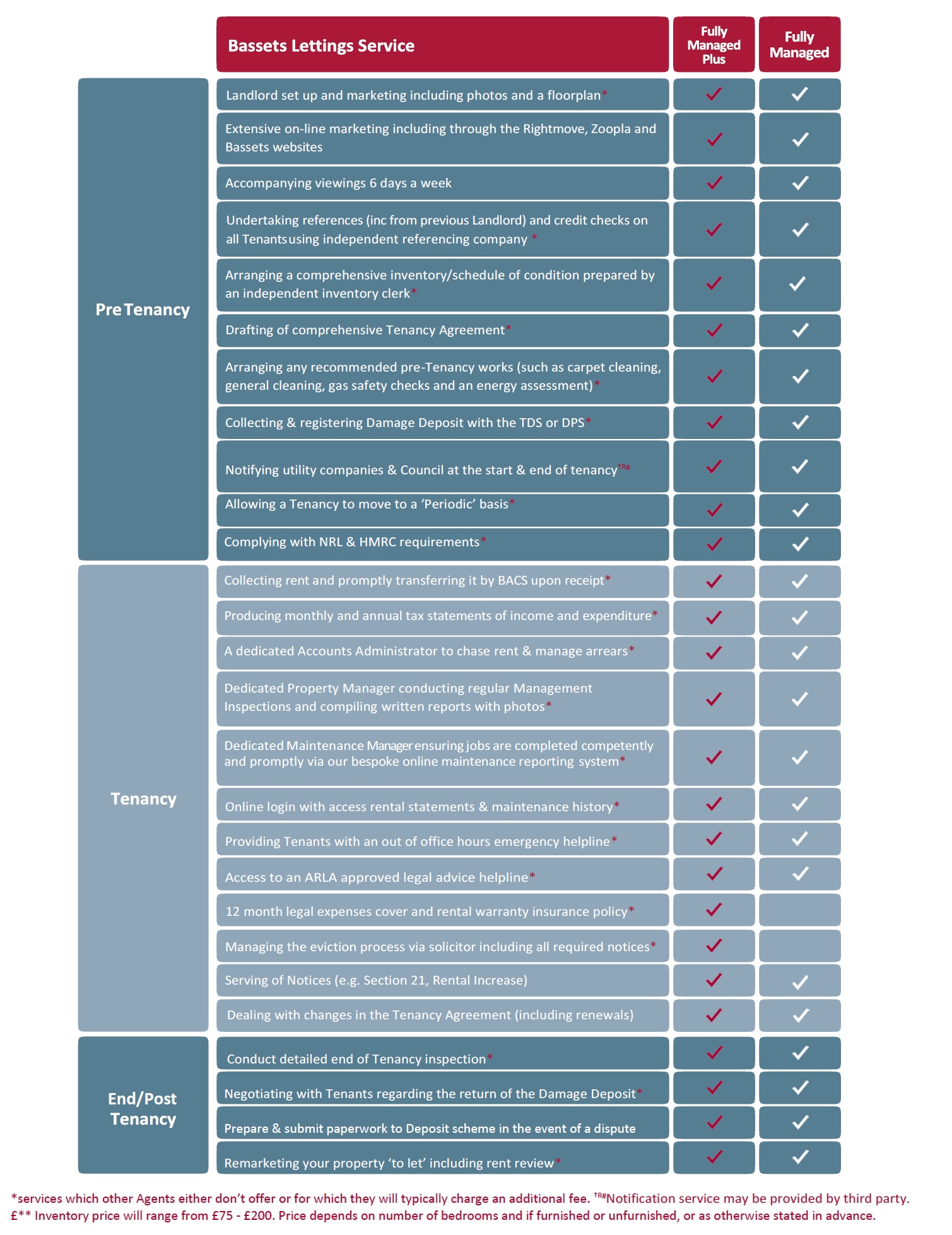 Fully Managed Services: These are designed to take as much stress out of the lettings process as possible and provide you with peace of mind throughout. Our fees are transparent and "all-inclusive" meaning you know exactly how much you will be paying for the service throughout the process.
Our standard Fully Managed service covers all aspects of the lettings process including ensuring you comply with all legislation, finding and referencing suitable tenants, monitoring the tenancy and your property, dealing with any maintenance and rental payments and also managing the 'move out' process and negotiating the return of the Deposit Bond.
Fully Managed Plus Service: This offers everything that is included in the standard Fully Managed package in addition to enhanced tenant referencing, a full rental warranty, legal expenses insurance covering up to £100,000 and management of any eviction (if required).
#AllInclusive           #CheckYourStatement
---
Landlord Fees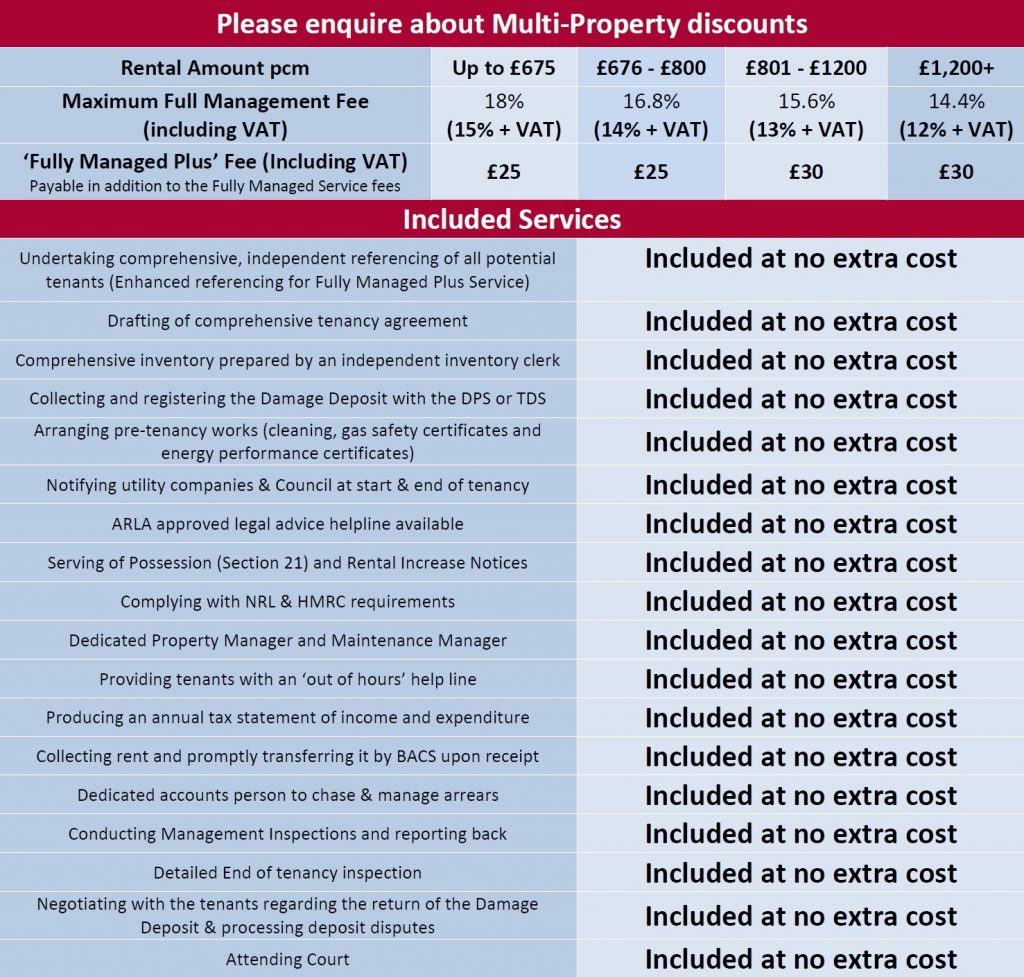 *Not available with the Tenant Find Service

For more information on other services we offer, follow this link to our Tenant Find Services Page