WE ARE OPEN
 *** FACE COVERINGS ARE REQUIRED TO VISIT THE OFFICE ***
*UPDATED: 18/05/2021*
Following the latest Government Announcement, activities relating to the Property Sector are allowed to continue. We are open our normal hours, Monday to Friday and Saturdays which are now 9:00 am – 2:00 pm.
Updated guidelines from Government 
VISTING THE OFFICE  – *** BY APPOINTMENT ONLY ***
We will continue to carry out physical viewings, however, for the office itself, we would prefer pre-booked APPOINTMENTS. This means unless you are a contractor, completing a Pre-arranged Tenancy Sign-Up or have called in advance and your issue cannot be dealt via either telephone or email, we would prefer people did not visit the Office without an appointment.
PAPERWORK & KEYS
We have a 'Safe Zone' situated at the front of our Office, allocated for the dropping off and collection of Keys for Contractors. If you are to be arriving for a pre-arranged appointment to complete a tenancy sign-up, within our 'Safe Zone' we have an additional area with a desk which is sanitised before and after each use. We also have handily placed hand sanitiser and we ask politely for these to be used by anyone entering the office.
All other areas are private office space and unless invited otherwise visitors should not enter this office space.
If a personal appointment to visit the office is required our staff will wear a mask as appropriate.
Please see below answers to a few of the Frequently Asked Questions:
Q. Am I able to come into the office? –
*** FACE COVERINGS ARE NOW REQUIRED TO VISIT THE OFFICE ***
A: As stated above this will be via appointment only between the hours of 10:00 am – 5:00 pm from Monday to Friday, plus Saturday from 9:00 am – 2:00 pm and we will be limited to the number of people we will be allowed in the office at any one time. If you are able to correspond with us via either email or telephone instead, we would ask that you do so. This avoids any unnecessary contact and helps up follow Social Distancing Guidelines as efficiently as possible.
In accordance with the recent change in Government guidelines with regards to the wearing of face coverings in shop and retail, feedback via ARLA Propertmark our professional trade body has highlighted this includes a visit to Letting Agents Offices.
Q. Can I arrange a viewing? (view the video below).
We are where possible providing a 360° tour enabling prospective tenants to conduct a 'Virtual Viewings' which is the safest way to view a property. Properties which we have this capability will be highlighted in both their description & photos. If you would like to do proceed on this basis, please feel free to get in contact via email on lettings@bassets.co.uk or call 01722 820580.
A: Yes, we are allowed to conduct physical viewings and are implementing strict guidelines for these to be carried out as safely as possible.
Please follow this link to our guidelines: COVID-19 Viewing Guidelines.
Q. Are you carrying out Valuations?
A: Yes, and we have two different options during these rather strange times.
 We can visit your property, keeping a two-meter distance (where possible), wearing a face-covering and following recommended Government and industry Guidelines.
 You can now book a virtual valuation with providing us with photos and or videos and other information allowing us to give you a figure in the safest possible manner.
Whichever you decide,  you can now book this through our website by clicking
The image below.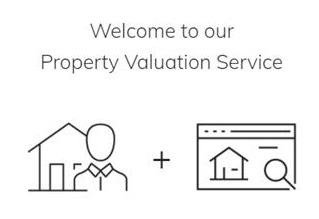 Q. What is happening with maintenance?
For any maintenance issues, please report this via the Website & our Maintenance Reporting Button. We will try and deal with all issues as promptly as possible during this difficult time. All of our contractors are expected to follow government guidelines when visiting properties and use face coverings and adhere to social distancing where possible. We would also expect tenants to also help minimise risks during any contractor visit.
For Government Guidelines on Home Moving, please follow this link: COVID-19 Home Move Advice
Thank you for your patience & continue to stay safe