WE ARE OPEN
Whilst it's not mandatory to wear a mask, we are still inviting visitors to the office to do so.
*UPDATED: March 2022
We are open during our normal hours.
VISTING THE OFFICE
We are open normal and are politely asking visitors to still wear masks.
PAPERWORK & KEYS
We will continue to use our 'Safe Zone' situated at the front of our Office, this is allocated for the dropping off and collection of Keys for Contractors. If you are to be arriving for a pre-arranged appointment to complete a tenancy sign-up, within our 'Safe Zone' we have an additional area with a desk that is sanitised before and after each use. We also have handily placed hand sanitiser and we ask politely for these to be used by anyone entering the office.
Q. Am I able to come into the office? –
A: As stated above would we are open as normal but are asking visitors to wear masks if possible.  This helps reduce risk and protect both our staff and visitors alike. We will continue to practice social distancing with visitors to the office.
Q. Can I arrange a viewing? (view the video below).
 Yes, we are conducting physical viewings and we are still implementing safe viewing guidelines so viewers, staff and current Tenants can stay as safe as possible. .
So we are still asking viewers to where masks and will try and comply with social distancing.
Q. Are you carrying out Valuations?
Yes, and we have two different options!
 We can visit your property, wearing a face-covering and following recommended Government and industry Guidelines.
 You can now book a virtual valuation by providing us with photos and or videos and other information allowing us to give you a figure in the safest possible manner.
Whichever you decide,  you can now book this through our website by clicking
The image is below.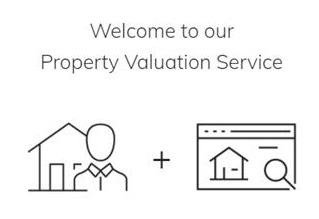 Q. What is happening with maintenance?
For any maintenance issues, please report this via the Website & our Maintenance Reporting Button. We will try and deal with all issues as promptly as possible during this difficult time. All of our contractors are expected to follow government guidelines when visiting properties and we will still encourage the use of face coverings and adhere to social distancing where possible. We would also expect tenants to also help minimise risks during any contractor visit.
For Government Guidelines on Home Moving, please follow this link: COVID-19 Home Move Advice
Thank you for your patience & continue to stay safe