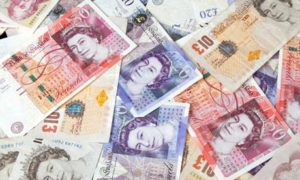 Research in the United States shows that traditional full-service estate agencies achieve better sale prices than the biggest alternative in that market – For Sale By Owner.
In the US there is much less activity by online estate agencies than in the UK, so the research – by a real estate business consultancy called Collateral Analytics – compares the prices achieved by full-service agencies and by FSBO sellers throughout all of 2016 and the first half of 2017, using the dominant Multi-Listings Services operating in America.
However, there are many 'free listing' FSBO websites in the US, in many cases not offering even the basic agency services offered by some onliners in the UK.
The data assessed by Collateral Analytics was across 13 areas of the US and constituted some 1.35m sales – possibly the largest such exercise of its kind ever undertaken.
The average difference between FSBO and full-service agency sale prices was 5.5 per cent.
The research states: "Assuming that both buyers and sellers pay the commission, one might have expected something less than this average 5.5 per cent result. It appears that many sellers are avoiding commissions while netting home prices less than they would with an agent-represented MLS sale. They are avoiding commissions at any price, even one that exceeds the commission rate. Perhaps buyers do make low-ball offers to FSBO sellers deducting the entire commission, not just the seller's portion, in their offers? That would explain the results observed here."
The research also suggests that FSBO might attract lower offers because canny buyers are aware the vendor is saving commission.
"FSBO sales might attract more strategic buyers than MLS sales, particularly buyers who rationalize lower-priced bids on with the logic that the seller is 'saving' a traditional commission. Such buyers might specifically search for and target sellers who are not getting representational assistance from agents. Accordingly, we might expect FSBOs to sell at lower prices on average than MLS agent-driven sales" the research claims.
Some 15.5 per cent of the sales analysed were FSBO, with the rest via full-service agency. However, the researchers point out that some of the full-service sales may have originally been FSBO attempts which failed to seal the deal.
Article courtesy of www.estateagenttoday.co.uk