WHAT IS YOUR FULLY MANAGED SERVICE REALLY COSTING?
As a Landlord, how much are you really paying your letting agent? At Bassets Lettings we provide landlords with our award winning #Allinclusive Fully Managed Lettings Services.  These have been specifically designed to be completely transparent, ensuring landlords have peace of mind throughout, removing the stress and uncertainty of those additional and unexpected charges landlords will have to pay other agents.
This truly unique and award winning service covers all aspects of the tenancy including but not limited to; compliance with all  current legislation, finding you the most suitable tenants, drafting the legal documentation and tenancy, looking after your property through our dedicated maintenance team and chasing the prompt payment of rent via our accounts department. We also manage in house the end of tenancy with our Property Managers carrying out the end of tenancy inspection, negotiating the return of the tenants deposits and agreeing appropriate deductions as required and they also arrange the required works to the property when the property is re-let.
If you were to compare this to many other estate agents we don't charge additional fees. Here are just a few examples of fees that your agent could be charging you: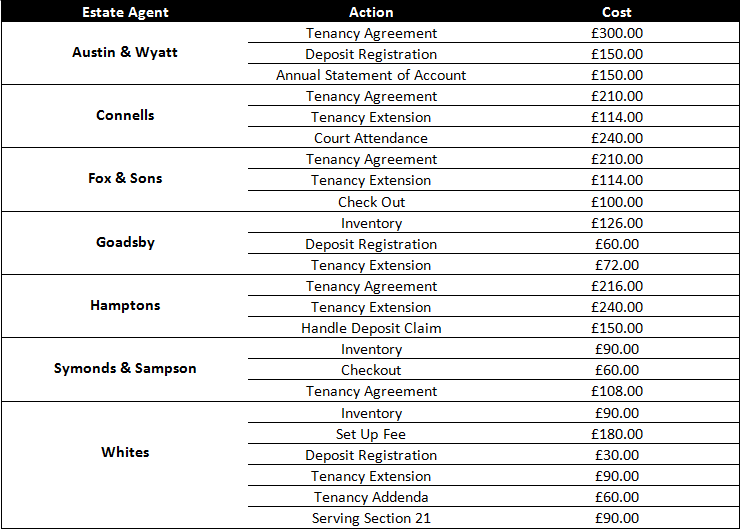 With Bassets, our competitive #Allinclusive monthly fee covers all aspects of the tenancy, this includes everything mentioned in the below link:
https://www.bassets.co.uk/wp-content/uploads/2017/04/Landlord-Services-Insert-Jan-2017.pdf
so, as our Fees are fully transparent and #Allinclusive we are running a campaign to ask landlords to '#CheckYourStatement' to fully understand what the real cost of their Fully Managed service actually is.
If you are a landlord who doesn't currently use Bassets to manage your property, we encourage you to check your statement each month and check the real cost of the service you are paying for.
We Know Bassets landlords can sit back and relax knowing our #Allinclusive services offer that peace of mind similar to enjoying and relaxing on an all-inclusive holiday.
With Bassets All-Inclusive Fully Managed Lettings Service, you could save up to £1,274* per year based on a rent of £800.00pcm. For more information visit www.bassets.co.uk or contact Luke Skinner or Quentin Thatcher on 01722 820580.
"Without fail, month on month I receive great service from Bassets who manage two of our rental properties. From managing maintenance issues to finding suitable tenants they take a friendly, efficient, but most importantly, professional approach which is the reason why I don't hesitate in recommending them to other Landlords." Bassets Landlord.
* Based on a twelve month tenancy of £800 per calendar month, using all chargeable fees detailed on individual letting agents website.